Certified HVAC Installation & Replacement Services
Whether you are looking to upgrade your old AC unit or you are building a new home and need a complete HVAC system designed, Cool Times Heating and Cooling is the local contractor to trust with the job. 

We specialize in HVAC installation and replacement services for both residential and commercial applications. Our NATE-certified installers will help you choose the ideal products for your requirements. We then will deliver a professional system design and installation that can serve you well for many years to come. Contact us today to start the process or to learn more.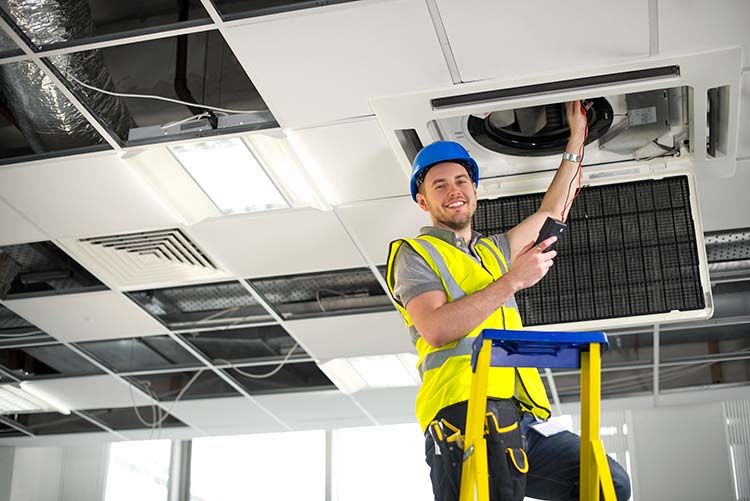 Types of Equipment We Install
As specialists in full-service HVAC installation, our professional installers are available to install and set up a wide range of HVAC equipment, indoor air quality solutions and related products. Equipment that we commonly install for customers includes:
Furnaces (gas & electric)
Heat pumps
Air conditioning units
Boilers
Hot water heaters
Ductless mini-splits
Geothermal systems
Range hoods
Exhaust fans
Thermostats
Ductwork
Attic insulation
UV light air purifiers
Humidification systems
Dehumidification systems
We strive to stay up-to-date on the latest technologies, so you can count on our team to help you achieve an energy-efficient, easy-to-use heating and cooling system that you will be able to enjoy without worry.
Whole-House Energy Audit & Air Quality Services
Cool Times Heating and Cooling offers a comprehensive energy audit and indoor air quality (IAQ) testing service in which we will analyze the energy efficiency and air quality of your building and its HVAC systems. Included in the final report, you will receive appropriate recommendations for improving the efficiency or air quality of your home or business. This will allow you to make wise, targeted decisions when considering an HVAC installation project.
Reach Out Today for Your Free Estimate
Our HVAC installation and air quality expertise is unmatched in the Cincinnati area. Cool Times Heating and Cooling would love to help you achieve the high-quality, reliable heating and cooling installation you need for your building. Call (513) 608-5201 today for your free estimate. You can also complete our online form and we will respond as soon as possible.