Expert AC Installation, Repair & Maintenance
Staying cool during a hot Ohio summer doesn't have to be a challenge. Cool Times Heating and Cooling is available to make sure you have an efficient AC system to take you through the season. We provide NATE-certified air conditioning installation, repair and maintenance services for residential and commercial customers. 
With many years of experience servicing a wide range of systems, we have the knowledge and skills to install and service any make and model of AC equipment. Our company offers emergency repairs as well as routine maintenance, including discounted services through our club membership program. Contact us today for more information.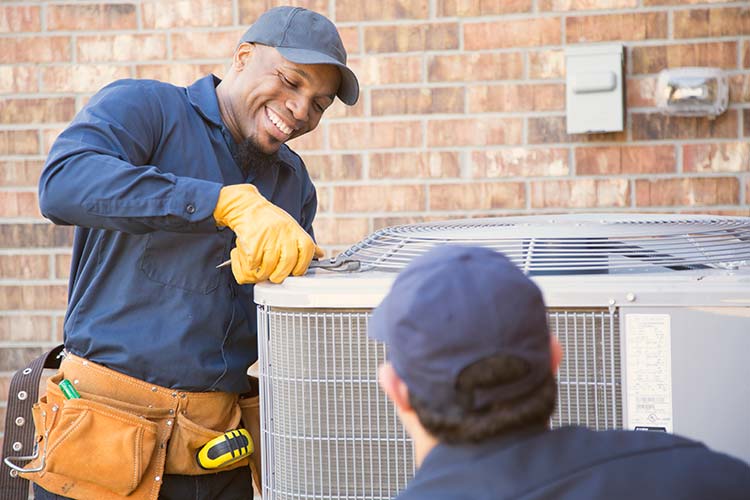 Do You Need Air Conditioning Repair?
You may be wondering if your air conditioning system needs professional attention. The following issues typically indicate that air conditioning repair from a skilled professional is necessary. Call us if you notice signs like:
AC unit cycles on & off without cooling
AC unit fails to turn on at all
Uneven cooling from room to room
Warm air coming from vents when AC is running
AC unit makes strange noises or emits bad odors
Leaking refrigerant or liquid from the cooling system
AC unit is 15 to 20 years or older
Energy bills are increasing for no apparent reason
Sign Up for Our Club Membership & Save on Maintenance
Similar to a vehicle, an AC and furnace system will work better with routine TLC. Cool Times Heating and Cooling offers a low-cost HVAC maintenance program that takes care of the regular tune-up tasks for you, ensuring your heating and cooling equipment will operate properly year-round.
Contact Us Today for a Free Estimate
Cool Times Heating and Cooling offers local air conditioning installation, repair and maintenance services you can trust. We service all makes and models, and we can be at your property fast. Call (513) 608-5201 today for your free estimate. Alternatively, fill out the online form and we will respond as soon as possible.