Aeroseal®, Industry-Leading Duct Sealing Technology
Here's Why Duct Leakage Should Concern You
The network of ducts within your central forced-air HVAC system supplies your building with conditioned, comfortable air from your heater or AC. Duct leakage, caused by cracks or holes, allows air to escape, leaving you with wasted energy and an uncomfortable room. While leaks often happen as a result of wear and tear over time, new duct installations that have not been properly sealed at metal connection points can also be subject to leakage.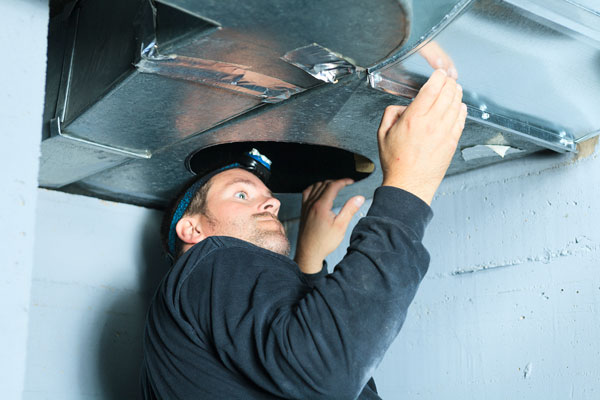 Cool Times Heating and Cooling to the Rescue
With many years of HVAC system experience, our team at Cool Times Heating and Cooling has the capability to make sure you have properly sealed ductwork that enables reliable airflow throughout the building. We perform a comprehensive assessment of your ducts to discover leakage and fix any areas that need sealing/re-sealing.
Professional Aeroseal Duct Sealing Application
Aeroseal is the leading brand of duct sealing technology in the HVAC industry. Their non-toxic, water-based sealing formula ensures all holes and cracks are effectively sealed. This formula is distributed through your building's duct network using proven technology, making the process fast and efficient. You can expect the following benefits after we give your ducts the Aeroseal treatment:
Improved system performance
Dust reduction
Improved comfort
Reduced energy cost
Contact Us Today for a Free Estimate!
Cool Times Heating and Cooling is your reliable partner for Aeroseal duct sealing and other ductwork services in the Cincinnati area. Call us today at (513) 608-5201 today for your free estimate. To have us contact you, fill out the online contact form for a fast response.