HVAC Duct Repair, Installation & Cleaning
The ductwork within your central forced-air HVAC system is the network that supplies your building with conditioned, comfortable air from your heater or AC. When ducts suffer damage, they require prompt repair. Cool Times Heating and Cooling is a NATE-certified duct repair and installation contractor serving homeowners and businesses in the Cincinnati area. 
With many years of HVAC system design, installation and maintenance experience, our team has the capability to make sure you have clean, well-sealed ductwork that enables reliable airflow throughout the building. Our comprehensive ductwork expertise covers all our customers' duct needs.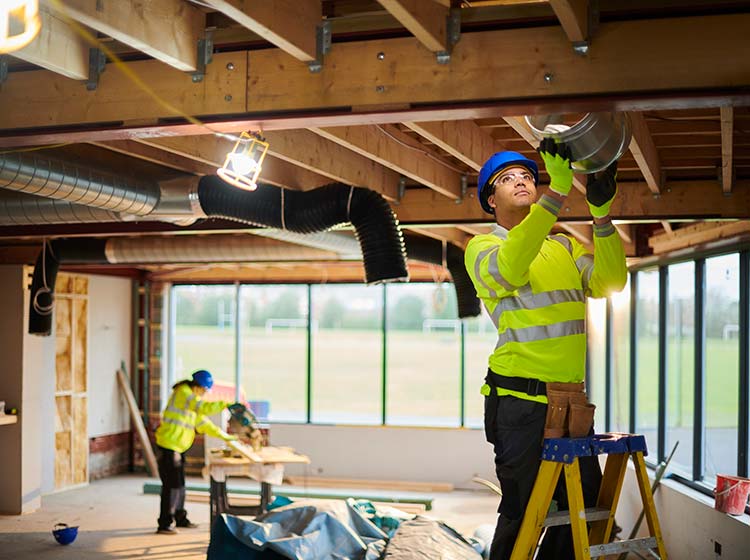 Ductwork Design & Installation Services
Cool Times Heating and Cooling is available to serve as the HVAC installation contractor for new construction buildings. We will design the duct network to the specifications of the project and deliver a professional installation as per the construction contract.
Duct System Testing for Airflow & Leakage
Problems with ductwork can result in hundreds of dollars of wasted energy, inadequate airflow and other related problems. If your HVAC system is old and has been in use for several years, your ductwork likely could use servicing. We can perform a comprehensive assessment of your ducts to determine any areas that need cleaning, sealing, improved insulation, rebalancing or further duct repair.
Contact Us Today for a Free Estimate!
When you need duct repair, cleaning, insulation, sealing, installation or other ductwork services in the Cincinnati area, call Cool Times Heating and Cooling at (513) 608-5201 today for your free estimate. To have us contact you, fill out the online contact form for a fast response.